DEFAMED: Jamesson Beane
In case you don't know what makes our lovely orlando go round, this weekend begins the long awaited GAY DAYS! I will wait to defame this wonderful event, until I get a good eyeball full of all the short shorts, chiseled anorexia man abs, and spray tans I can handle in the pictures that will follow it.
However, I just couldn't leave you empty handed right now. If you weren't aware of this already, we have our very own version of "Leave Brittney Alone!!!!" right here in this rainbow city of ours. Jamesson Beane Everyone (Jamesson himself asked that I remove the original image so I replaced it with this one. Hope this works for you Jamesson!)...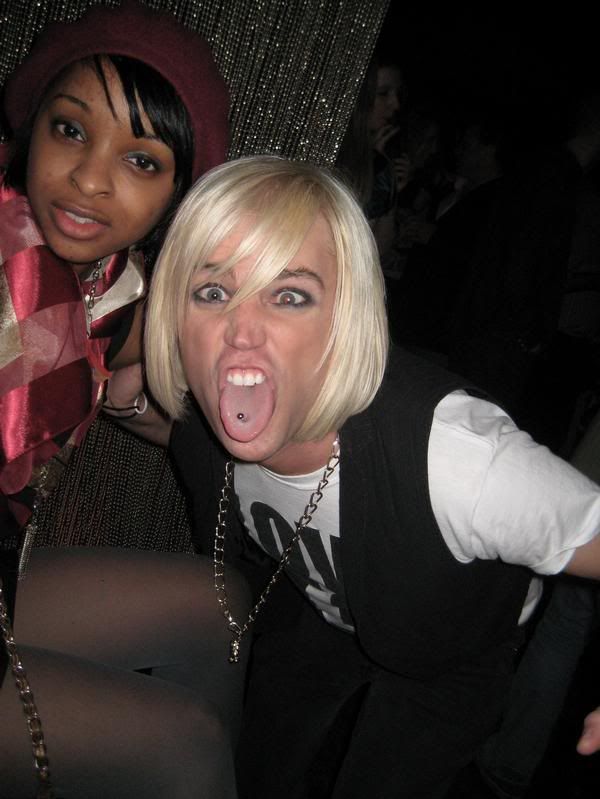 A model, an actor, a writer, a gay club doorboy(oh yes ladies and gentleman, modeling can get you far), not to mention the "fifth polka dot", Extremely high fashioned...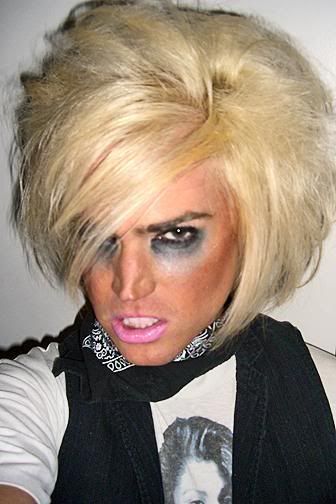 pffft hahaha. sorry, that last one...
Always supporting walmarts line of mac cosmetics "MAC The Morning After"...
Girl hair bob wearin' Celebrity mingler...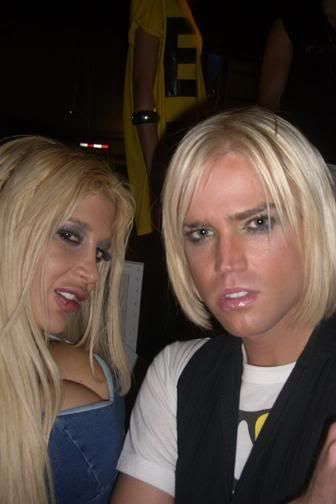 And really, can one even mingle with someone more famous than Frenchie from the Rock of Love II? Count in myspace whore and NY fashion week after party attender, Jameeson Beane has done it all!!! (yet still lives here in Orlando). Let's not forget his stab at reality tv, being thisclose to becoming a contender on VH1's "America's Most Smartest Super Model". Attached is his video diary, a piece I believe he used to get in the contest, thoroughly proving the mind blowing thoughts this genius model deals with on a regular basis...
Cheers!