What do you get when you cross a modern day door guy, Danzig, and Elvis?
Jebidanzig Elvistein ladies and gentlemen.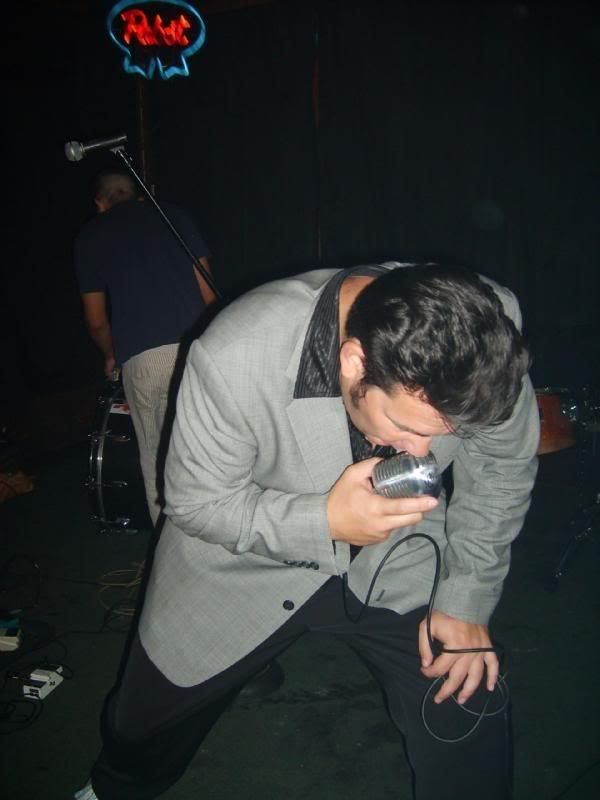 If you thought this was just your run of the mill door guy, you must not have had to avoid being sung to by him while attempting to enter bbq bar. Expect to be blocked each and every time by a giant foot and leg flung out in front of you and the worst Fred Flintstone meets Elvis impersonation you have ever heard.
If you're a dumb enough bitch to actually think that being hit on by a 40 year old blue suede douche is cool, because he is "like oh my god the door guy for a dive bar", then feel free to bring your pussy over to any one of his "numbered invitation only " parties and do this for the camera after hours.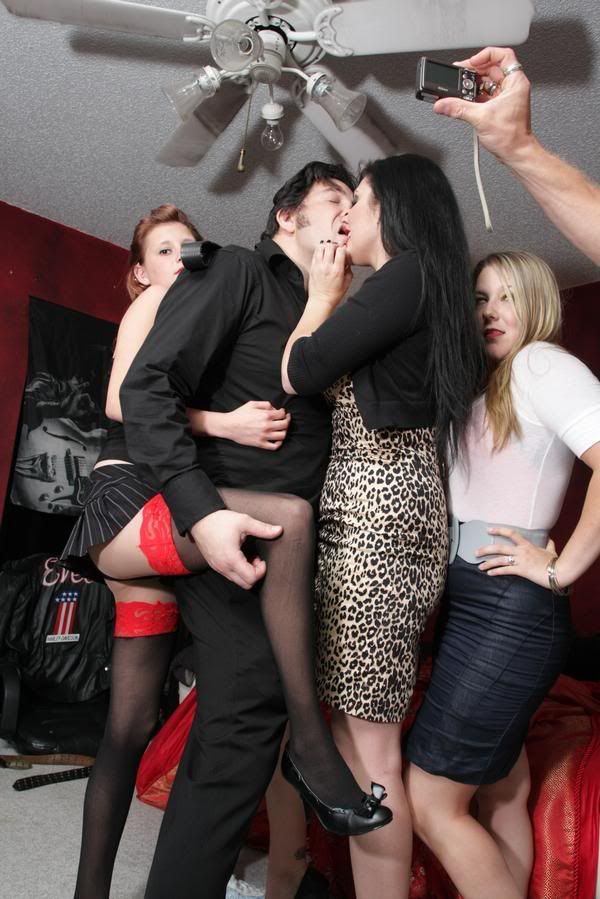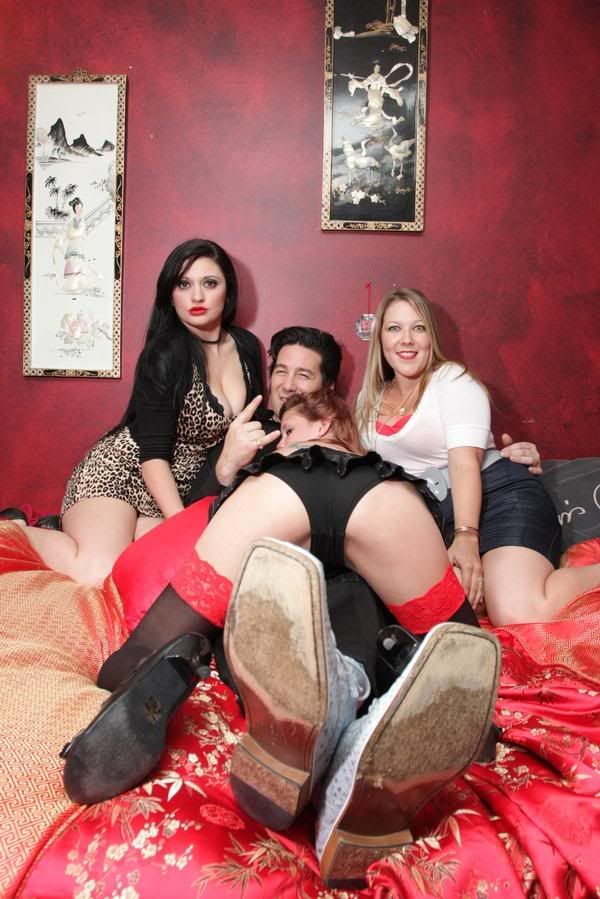 Nice.
And if you are lucky enough to get one of these special party invites, don't forget to supply all the alcohol for his built in bar as requested. 6.55 an hour doesn't exactly get you a whole lot these days. Or just do like the creepy downtown troll Kellin did and steal a painting from his house. Oh Kellin, where IS your myspace page?
And is it a bit risky of me to defame someone who has this picture on their myspace?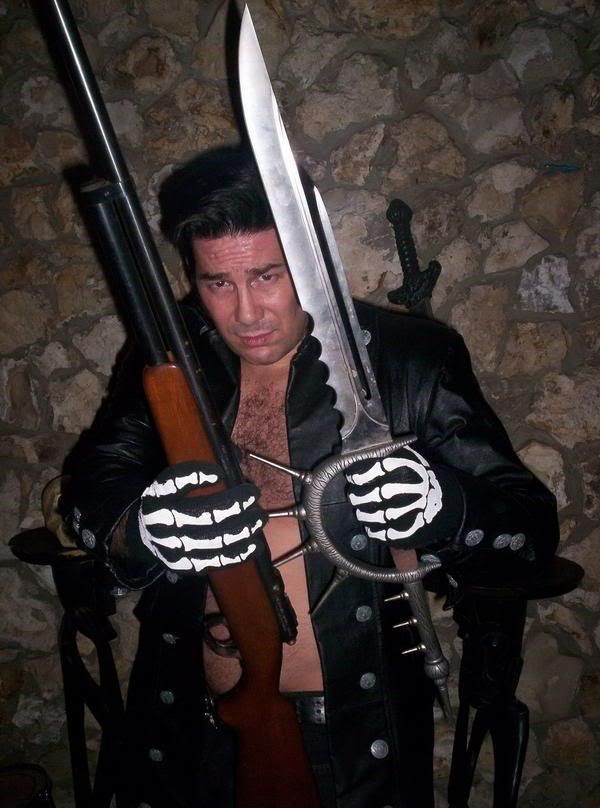 Nah. It's worth it.
Door Elvis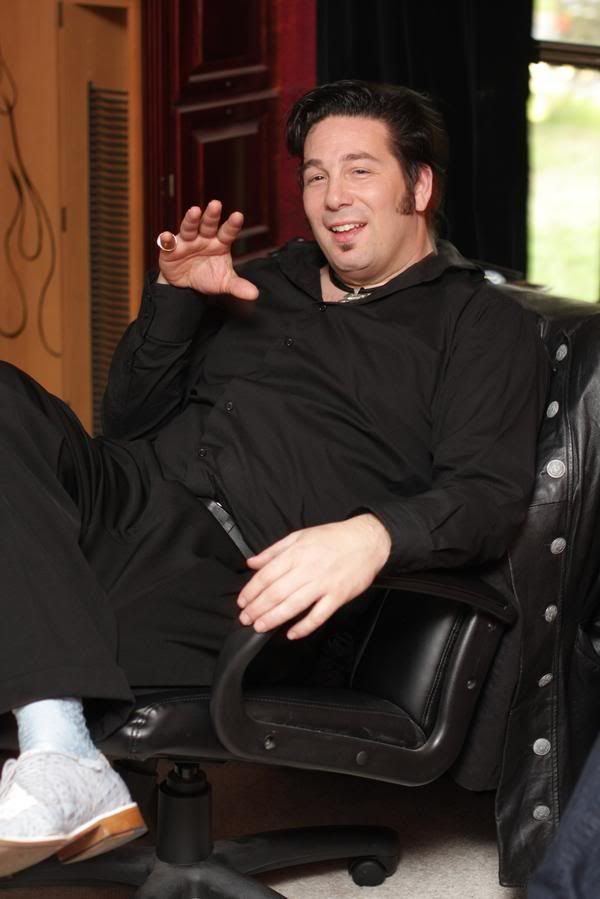 Meet garage door Elvis