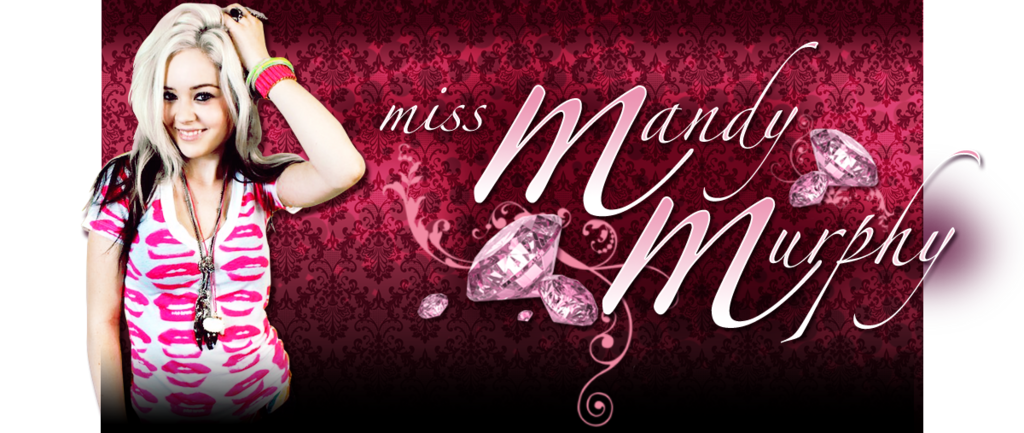 How to be a female myspace "model"
Have a friend list of no less than 5,000 friends. In the case of Miss Mandy, she has 22,000.
Be well below the standard height that real life fashion models are, that of which you could never be.
Plague your myspace with "professional" photos of yourself, you'll know you have enough up there when your page refuses to load for anyone with a normal internet connection.
Build yourself a myspace fan site. Fan of what? Who the hell knows.
Build yourself a separate website that offers nothing interesting or entertaining. Just more pictures of yourself and probably a video blog where you will ruin anyone's sexual desire to be with you, by opening your mouth and telling us about your day.
Make sure your myspace page opens up with a giant picture of you and your full internet name (see top photo). Also, Create banners we can add, but never will, to our webpage. Like these...

Look 12 in your dad's cowboy boots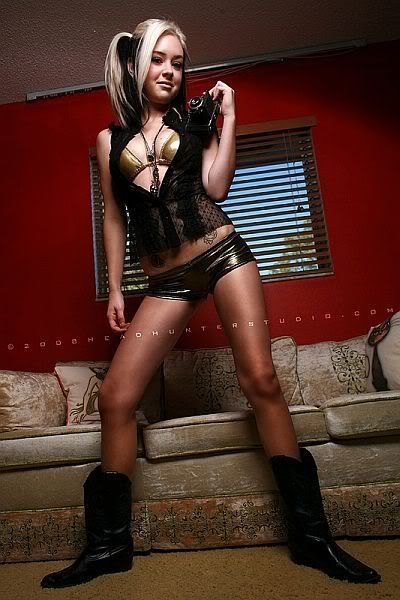 Credit: headhunterstudio.com
And most importantly give us the illusion that you are someone better and bigger than the girl we saw jumping around at crush and firestone every so often. Dedicate a page and a site to yourself, even though you've never accomplished a damn thing in your life other than joining a friend for a photoshoot in your underwear. Create this flyer…
redit: headhunterstudio.com
or at least post it, proving to all, that you are loved and adored by everyone everywhere for god knows what. "The Entire Room Stares At Her" .........Really??? Seriously, what was written all over that flyer is fucking gross.
I can't stand these photoshoot chicks . Now EVERYONE is a model and I thank myspace for this shit. I'm not denying that she's attractive. But do girls know how to just be attractive anymore without having to advertise the fuck out of it?
Thanks anonymous for the video. Here Mandy explains how she did NOT dole out an entire bands worth of blow jobs and surprisingly shows us an album cover vindictively made with a private photo of hers and her ex boyfriends...
Amazing.
"Hey guys, I just wanted to make this video to clear up a few things..."
A few things that none of us would have ever known about, had you not made that video dumbass.