I don't know why, but something about a guy with glasses in a Hollister shirt at a 2 Live Crew show bothers me.
But not as much as seeing Docta Dawe in this t-shirt.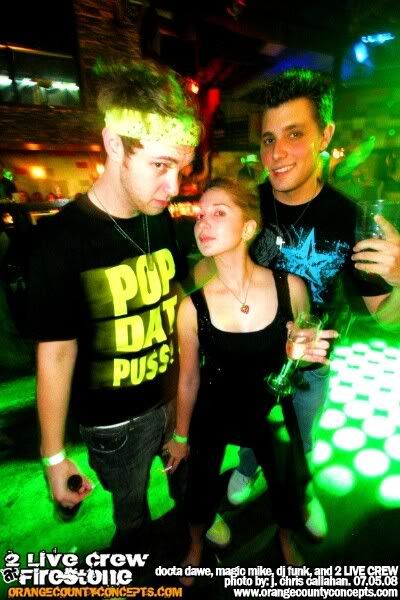 And if you didn't think there could be worse than Docta trying to pop someone's vajayjay...
You were very very wrong.
Although, THAT'S a 2 Live Crew Shot.