DEFAMED: Rip Rockin' Richey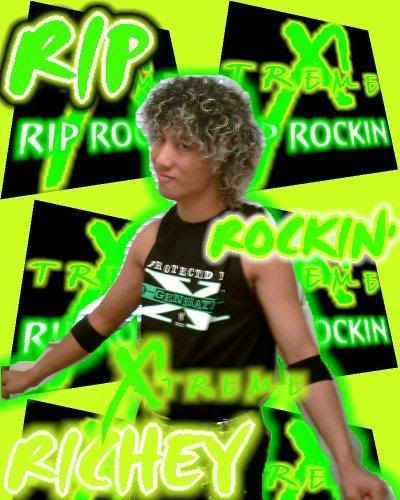 Thank you in advance Richey for requesting my friendship online so that I didn't have to go searching for you. You made my job so much easier.

At first glance at his site and what was scribbled all over his pictures I was afraid I was about to defame a dead kid. But then I realized the "RIP" didn't have dots in between the letters and he was indeed alive and breathing. Fifty horribly photoshopped images later, music rivaling bands as bad as BOTDF's (see lyrics below) and three video's of this jackass calling himself ROCKINNNNN' later, I suddenly wished that I was correct in what I had initially assumed about the guy.

You're all gonna seriously shoot me for this. Give it at least a minute and a half. That's all I gave it. Here is Richey's Debut Music Video.

"I want to be an American Idol so I can be a better role model and help save the animals"

Now I will leave you all with the lyrics I tried my best to figure out to Rip Rockin Richey's "Rockin Reject"


Rockin Reject RIPP

Rockin

!!!

Am I someone famous
Am I someone that everyone knows
Or am I someone famous
Or am I someone that nobody knows
I couldn't help but to riot
Kicked out by the idols
I couldn't help to balsfaj ajfhakjhfa
Asufhah! Fhjaifh!!

Chorus

Acceptably unaccepted
On American idol weekend
Kicked off the show now
Ekjfhakjhak afha!
They couldn't handle me
I'm Rip

Rockin Richey


I'll kajhfajf with them with the Punk Rock!!!

The next song was titled

"Avrilicious"

And the lyrics started with:

I love Avril Lavigne
I love Avril Lavigne
I love Avril Lavignnnnneeeee!!!!

Haaaaaaaaaaaaa.